Our Team
At the Sunshine Coast Orthopaedic Clinic a team approach is the key to achieving the best outcomes. From a surgical point of view reproducibility is very important. So Dr Lawrie has the same anaesthetists for each list and who have been working very closely together for many years. We have the same surgical assistant and the same orthopaedic theatre nurses for each list. We have a stable office staff with very little staff turnover over the years. We have had the same orthotic/prosthetic company at the clinic since our inception.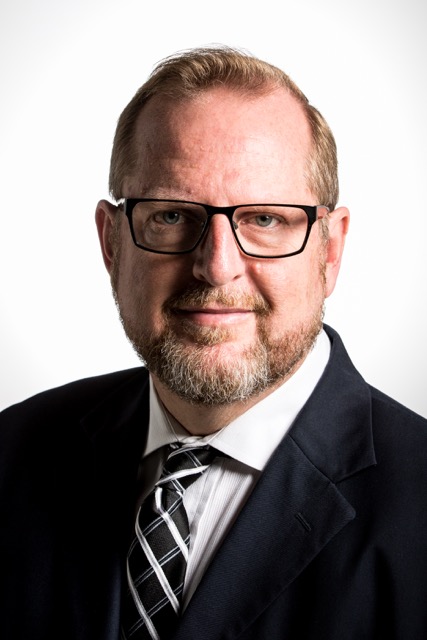 Our Surgeon
Dr Steven Lawrie MBBS FRACS(ortho)
Dr Steve Lawrie grew up in the bayside suburb of Wynnum. He studied Medicine At the University of Queensland graduating in medicine in 1991. He is a Queensland graduate of the orthopaedic training programme obtaining his fellowship in 2001.
In 2001 and 2002 he underwent post-graduate fellowship training in Halifax Nova Scotia with Dalhousie University and then in Toronto at the University of Toronto. He is one of the few orthopaedic surgeons in Queensland with dual fellowship training in complex knee and hip reconstruction. He returned to the Sunshine Coast in 2002 working at Nambour General Hospital and in Private Practice. He has been exclusively in private practice since 2010.
He has extensive experience in all aspects of knee and hip surgery, sports injuries and joint replacement surgery. Dr Lawrie was one of the first surgeons in Australia to use Tantalum acetabular components in revision hip surgery. Computer assisted surgery is a special interest in knee replacement surgery with Dr Lawrie being one of the first to use this technique routinely in Queensland, and he now has over 15 years experience with the technique. Dr Lawrie is happy to address all aspects of joint replacement surgery using a range of advanced techniques best suited for the patients needs including sophisticated Fast Track rehab principles.
Sports injuries and arthroscopic techniques are a particular interest for Dr Lawrie. He has developed the concept of customised ACL surgery from his extensive experience in sports injuries and ongoing learning from ISAKOS and The Knee Society etc. Dr Lawrie has developed a number of surgical techniques in knee surgery including recently presenting his technique on root repairs of the medial meniscus. Early on his career he developed a number of surgical devices for use in elbow fractures and hip replacement surgery.
Outside of orthopaedics Dr Lawrie's interests include travel, skiing, fishing and he is a self confessed rugby League tragic, (the Broncos and Falcons are his teams). He is an average golfer and worse surfer and still plays competition basketball with his younger son at USC.
Dr Lawrie is a member of the following societies including ISAKOS and the Australian Knee Society these groups are at the forefront of knee and sports research. He has been the Chairman of the board at Kawana Private Hospital and is the Chairman of the Orthopaedic Craft Group at SCPH. He has spent 2 terms on the board of the Queensland Branch of the AOA and is on the medical advisory panel for workcover for knee injuries. He is formally involved with the Sunshine Coast Falcons and is preferred medical provider for Melbourne Storm, Sunshine Coast Lightning and many other sports teams on the Sunshine Coast. He is an accredited Medical Officer with the NRL.
Qualifications, Fellowships and Societies
MBBS Bachelor of Medicine Bachelor of Surgery – University of Queensland 1991
FRACS (ortho) 2001
Fellow Royal Australian College of Surgeons
Fellow AOA
Australian Orthopaedic Association
Member ISAKOS – International Society Arthroscopy Knee and Orthopaedic Sports Medicine
Associate member AKS – Australian Knee Society
Member AMA – Australian Medical Association
Member of the AO alumni Association AOAA
Member SCLMA – Sunshine Coast Local Medical Association
Chairman Orthopaedics SCPH – Sunshine Coast Private Hospital
Member MAC medical Advisory Committee – Kawana Private Hospital
Medical Advisory Panel WorkCover Queensland
Accredited medical officer NRL, QRL
Preferred Medical Officer – Sunshine Coast Falcons, Melbourne Storm, Sunshine Coast Lightning, Sunshine Coast Fire, RIP City.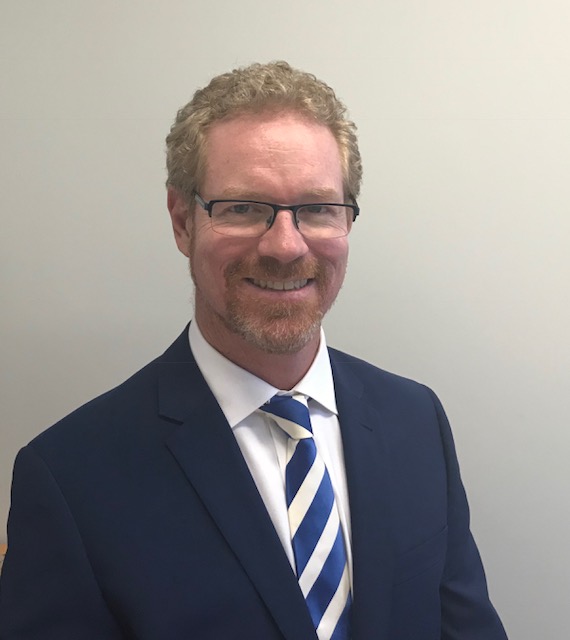 Surgical Assistant and Sports Medicine GP
Dr Matthew Dwyer
Dr Matt Dwyer works at the Sunshine Coast Sports Medicine Clinic in the Kawana Private Hospital Building across the floor from Dr Lawrie.  Matt's role in SCOC is as a surgical assistant as well as a sports medicine GP. When PRP is used intra-operatively or in the clinic Dr Dwyer is the man to see.
Dr Dwyer initially qualified as a physiotherapist before returning to medical school in 2000, becoming a specialist General Practioner in 2007. Subsequently he studied Musculoskeletal and Sports Medicine in Christchurch New Zealand.   Matt has been the Chief Medical Officer for teams in the Queensland Cup Rugby League competition since 2008 and for the Melbourne Storm National Youth Competitions Medical Officer for 2016 and 2017. Matt is also the Chief Medical Officer for the Sunshine Coast Lightning Netball team and for the USC Spartans Swim team. Dr Dwyer has a unique insight into treating sports injuries having played himself at an elite level in number of sports. Rugby League is his passion Matt's sporting career culminated in a playing in the NRL for the Gold Coast Chargers.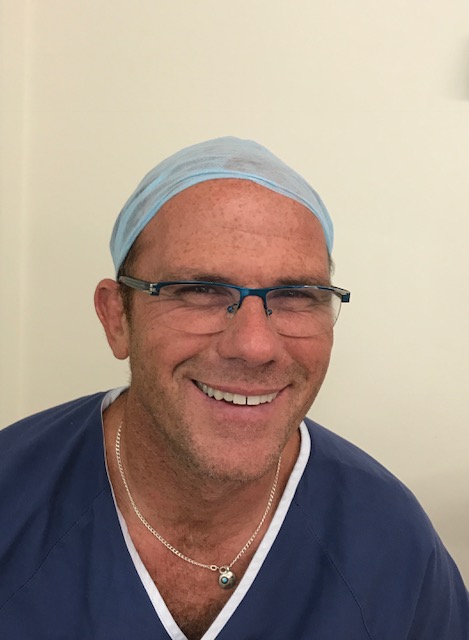 Dr Richard Scolaro
Dr Richard Scolaro, (FANZCA, MBBS, Grad Cert Clin Teach) is an anaesthetist who has been working together with Dr Lawrie since the 2002 when they started their private practices together, having first met during their training at Nambour General in 1999.Dr Scolaro operating lists are on Tuesdays at Sunshine Coast Private Hospital and Wednesdays at Kawana Private Hospital. Tuesday lists are typically for knee and hip replacement type surgeries with Wednesday for arthroscopy, ACL reconstructions and day surgery type procedures. Dr Scolaro consults at the clinic on Wednesday morning for review of pre-operative patients.
Over the past 15 years working with the same surgeon Dr Scolaro has refined his treatment of patients with orthopaedic conditions of the lower limbs. He has two particular areas of interest. The first is short stay, total, lower limb joint replacement. He thoroughly assesses these patients prior to their admission to hospital and discusses the anaesthetic and pain control plan/requirements with them. He works closely with Dr Lawrie and other hospital staff during the patient's stay to optimise their pain control and ensure that patients are ready for early discharge from hospital. The second area of interest is day surgery knee arthroscopy and ACL reconstruction. He has continuously modified his anaesthetic and pain control techniques to ensure that patients leave hospital comfortable.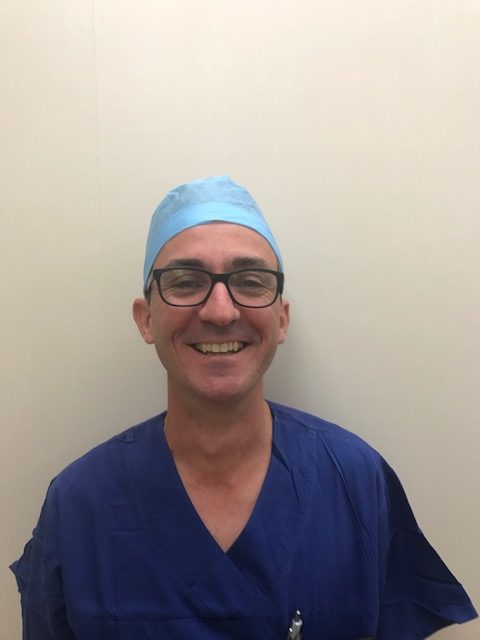 Dr Nick Hughes, MBBS(Q) 1994, FANZCA 2005
Dr Hughes has worked in private practice performing anaesthetics on the Sunshine Coast for over 10 years, but has known Dr Lawrie since 1995 since their training days at Cairns Base Hospital. Over the last 10 years Dr Hughes and Dr Scolaro  have worked closely with Dr Lawrie to develop an anaesthetic strategy that has enabled patients to recover from their surgery quickly and in relative comfort. Dr Hughes has developed a very successful technique for Day Surgery Anaesthetic for ACL surgery. This is particularly useful for un-insured patients to keep costs down but ensuring safety and pain control.  Dr Hughes always aims to provide the best possible care for our patients to allow them to return to their lives as quickly as possible.Dr Hughes anaesthetises for Dr Lawrie on Friday mornings at Kawana Private Hospital.
Nick lives in Mooloolaba and when not at work, he is kept busy by his wife and three children. Any spare time is taken up fishing, camping and spending money on a 1975 Ford Fairlane.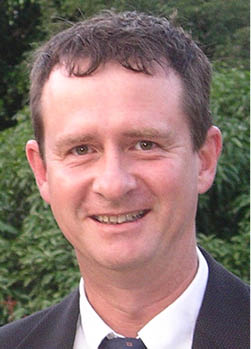 Dr Craig Wright
Dr Craig Wright is a Respiratory Physician with interests in lung cancer, interstitial lung disease, respiratory infections, asthma, sleep-related breathing disorders and perioperative medicine.
He trained at Greenslopes Private Hospital, Princess Alexandra Hospital and Royal Brisbane & Women's Hospital. Dr Wright has been practicing on the Sunshine Coast since 1996.
Dr Wright sees all of Dr Lawrie's joint replacement patients prior to surgery to assess their fitness for surgery and/or to maximise their fitness pre-operatively. Typically this involves ensuring the patients cardiac and respiratory function will tolerate the stress of major surgery. Dr Wright has particular expertise in management of venous thromboembolism (blood clots) around the time of surgery. Dr Lawrie works closely with Dr Wright to ensure the most appropriate measures are taken to prevent blood clots occurring in the individual patient. If a medical issue occurs post-operatively Dr Lawrie will consult with Dr Wright on the appropriate management of that condition. It is much simpler process for a physician to be involved in a patient's post-operative care if the physician has been involved prior to surgery hence the pre-operative review.
Dr Wright's rooms are at Pulse Medical
Suite 608, Level 5
BIRTINYA, QLD, 4575
Phone : 07 5405 3636
Fax : 07 5353 0236
An appointment will be made with Dr Wright prior to your surgery by our reception staff.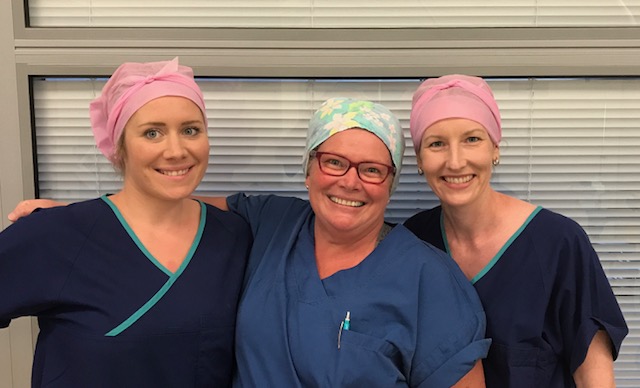 Reception Staff
Julie, Lynda, Kathy
Dr Lawrie operates at Kawana Private Hospital every Wednesday afternoon with Dr Scolaro as anaesthetist and Dr Dwyer as surgical assistant and every second Friday with Dr Hughes as anaesthetist and Dr Dwyer as surgical assistant. On these days common surgeries are ACL reconstructions, Knee arthroscopy, Patella stabilisation, hand surgeries, sports injuries and day surgery type surgeries.
Anita, Bronny and Mel are the 3 nurses who make up the surgical team on these days. Anita has been working with Dr Lawrie since the hospital first opened its doors. Bronny and Dr Lawrie go way back to when Dr lawrie was training at Nambour General in 1998. Mel has joined the team recently when Anita was on Maternity leave and has fitted in seamlessly. This team prides themselves on a smooth and slick approach to arthroscopic and day surgery procedures. They are experts in ACL reconstruction surgery and the various techniques that are employed on an individual basis. ACL surgery in particular relies on a slick experienced surgical team. Its one operation that can be made to look quite easy with the right team but can be very difficult if the various steps don't flow, equipment isn't ready etc.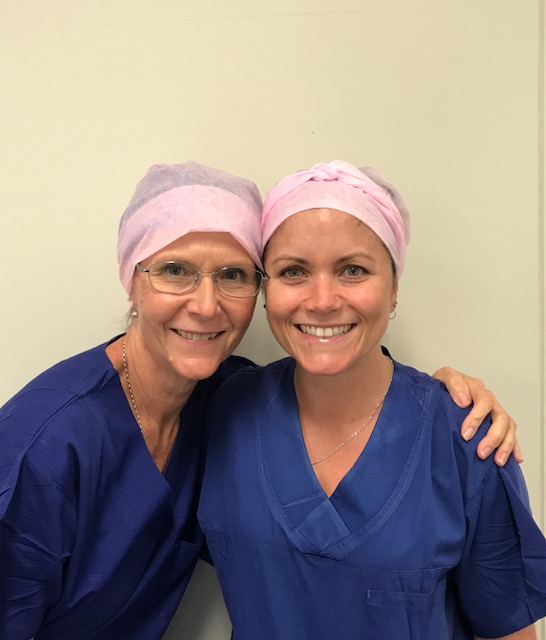 SCPH theatre
Every Tuesday Dr Lawrie operates at Sunshine Coast Private Hospital, with Dr Scolaro as anaesthetist and Dr Dwyer as the surgical assistant. Typically tuesday is the day for knee and hip replacements and similar operations.
Marita and Bec have been working with Dr Lawrie and Dr Scolaro at SCPH (Buderim Hospital) for over 10 years now. Joint replacement surgery is their passion, with a great understanding of what is needed to allow your surgery to flow smoothly they work extremely well together dealing with the most complex revision joint replacements and computer assisted surgery. A team approach is extremely important in managing these complex operations.
Orthotists
Feet First Orthotics visit the clinic on Thursday afternoons and are available through out the week at their rooms in Warana. Leonie Walton has worked with Dr Lawrie right from the start of his private practice providing knee braces, moon boots, orthotics and the like. Recently Leonie has moved on to pursue her passion as an artist and now Basreen Faiz and Faiz Rahman have joined the practice as expert orthotists.